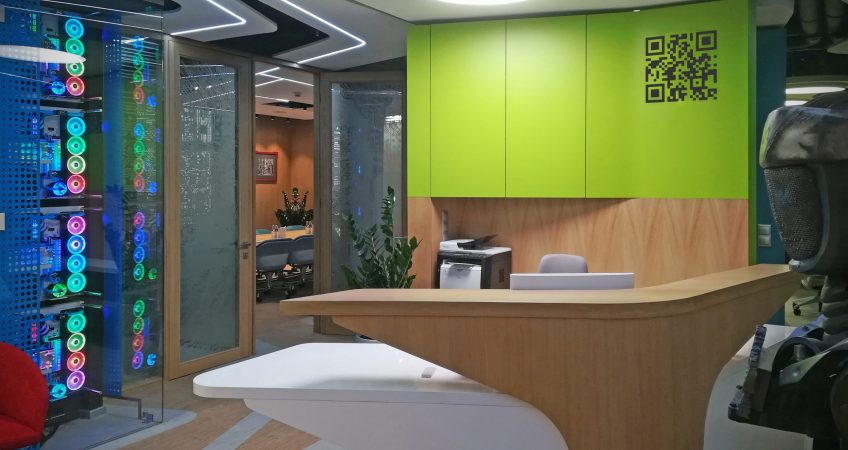 We all understand the term After-office as the action of finishing a working day and enjoying time chilling out at a bar. But now, its time to use the term in another context, and use it to pompously state the death of the office as the place to work we know so far. Let the term now be redefined as the farewell of the old good office that never again will be what it used to be. From now on – and after the lockdown – a brand new working environment will arise instead, the After-office.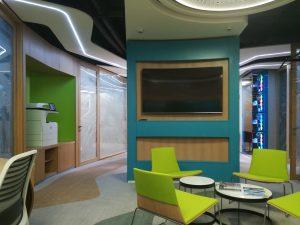 Is neither new, that we all also understand that the improvements in social technology and and the widespread of internet – both land-based and wireless – allowed to work remotely long ago already, but the depth of these changes now are going to accelerate significantly "thanks to" the restrictions imposed by the pandemia.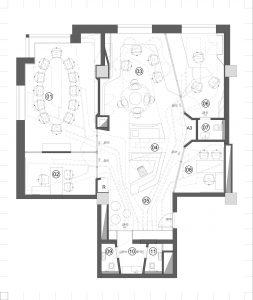 There are two aspects to take into account, upon the changes involved in the new concept the After-office: one, the technology in itself, that continues to change fast and to provide constantly more powerful tools to use in the social/communicational scope and two, the health concerns that pandemic spikes bring into the working environment. All of that will reshape the functionality in office premises for good.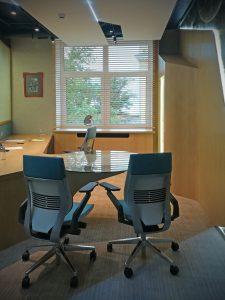 Is becoming clear that the flor-plan space needed to accommodate employees in offices will shrank, say up to 3-4 times. It will shrank because leading companies all become de-facto IT companies, no matter in which market are they operating today, allowing them to extensively outsource work that before was done in-house and sending employees home to work remotely. We will see this to grow exponentially from now on.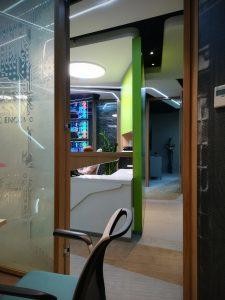 Is forecasted that open-plan space will disappear whatsoever, affected by the high risk of contagion in those shared spaces. The only thing that could save open-spaces is whether companies would proceed with tough medical checks at access and implement medical boxes to "quarantine" employees that show up ill. Also, mechanical engineering systems should be upgraded to allow for extensive air-flow filtering and disinfection. In contraposition, quantity of co-working premises would rise in peripheral centres, where outsourced employees could work from as an alternative from home-working, but this won't compensate the drop in rented office space.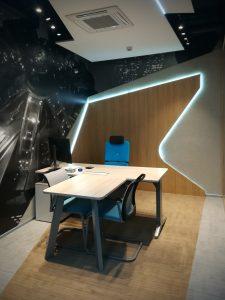 Regarding functionality, personal enclosed offices will increase their share in the floor-plan or better to say, they might stay the only untouched remaining part of the "old office". Everything else will shrank sharply in proportion: meeting rooms also will reduce their share, since mainly all meeting will be held online, even within the physical office. Boardrooms would keep their share, but they will be upgraded with with sophisticated air-flow management to minimise contagion, let alone the state-of-art video-conferencing features.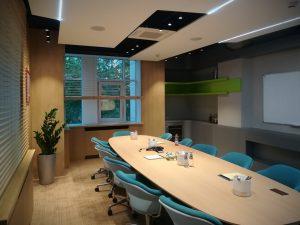 Saying that, what remains alive from old physical offices in the After-office working environment now becomes clubs for high-rank employees, where decision-making tasks are still processed "in person" or in tight control of the Management. IT services will increase their share, this is evident. All low-rank employees will be sent work from home, and therefore, open-space premises loose attraction.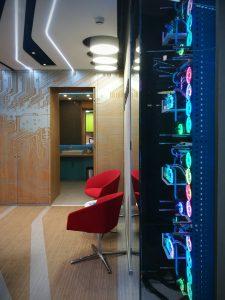 The new office

After-office

is a boutique space for the Management, where the values, vision and mission of corporations require to be expressed bold into the design solutions.